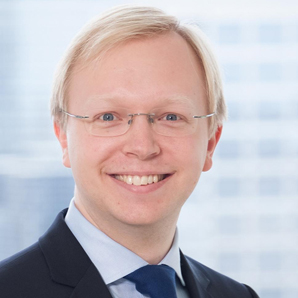 Tapio Schrey
Partner & Associate Director
Transformation & BCG TURN
Helsinki
Tapio Schrey is a member of Boston Consulting Group's global change management cadre and the firm's Operations, People & Organization, and Industrial Goods practices. He serves as the global content lead for BCG's proprietary roadmapping tool.
Tapio has extensive experience in change management and executional certainty. He has supported implementation of large transformations, postmerger integrations, strategic-initiative management, program management offices, reorganizations, operational improvement programs, and other change projects.
Since joining BCG in 2008, Tapio has focused mainly on industrial goods and energy, but he has also worked with numerous technology, media, telecommunications, consumer, and health care companies, as well as public-sector entities. Tapio has served organizations in many parts of the world—South and North America, the Middle East, Africa, and Europe.
Tapio is an internationally experienced trainer who, over the course of his career, has engaged with more than 100 multicultural teams in almost 30 countries. He has certifications in coaching, Myers-Briggs Type Indicator Steps I and II, and DiSC.
Before joining BCG, Tapio worked for the CEO of a Finnish property development and construction company, setting up its business intelligence process. He is a longtime member, director, facilitator, and trainer at the European Youth Parliament. Tapio cofounded and ran FIT trainings, one of Europe's leading training courses on personal and group leadership for top young leaders of nongovernmental organizations.
Business transformation
Change management
Executional certainty
Implementation and enablement
Strategic-initiative management
Organization
Training
Technology
Individual and group leadership
Roadmapping
MSc, engineering, Helsinki University of Technology