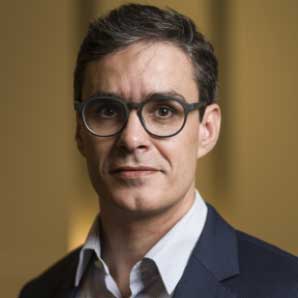 André Pinto
Managing Director & Partner
Rio de Janeiro
André Pinto leads the Energy practices at Boston Consulting Group. He joined BCG in 2007 in Barcelona and transferred to Santiago in 2010 and to Rio de Janeiro in 2012.
André has extensive experience advising leading corporations across Europe and Latin America on their most relevant topics. He focuses on the energy industry (Oil&Gas and Power& Gas) in topics such as strategy, corporate development, operations optimization and advanced analytics.
Prior to joining BCG, André managed greenfield projects at Tetra Pak.
Leads Energy Practice in Brazil
Experienced in Oil&Gas: chain optimization, refining, LPG, Petrochemical, distribution and commercialization
Expert in Power&Gas: generation, (natural gas and renewables), transmission and distribution
Biofuels: ethanol and biodiesel
Logistics Related to Energy
Telco mobile: capex optimization, organization, postmerger integration
Corporate Development: design of market opening, management of disinvestment programs, M&A activities
Change management: Setup and execution support of complex large-scale transformations
Cost and efficiency: large-cost reduction programs
Organizational design: driven by strategy, efficiency and mergers
MBA, IESE Business School, University of Navarra
BSc, mechanical engineering, Instituto Superior Técnico