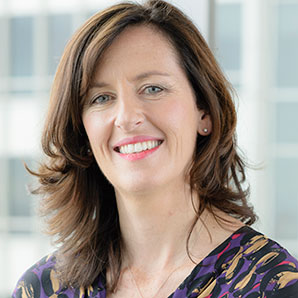 Trish Clancy
Managing Director & Partner
Canberra
Trish Clancy is a member of the Center for Digital Government at Boston Consulting Group. She joined the firm in 2008, and specializes in large-scale transformations for public, private, and not-for-profit clients. Trish designs strategy-led reforms, develops robust implementation plans for major innovations, and helps organizations form and carry out changes and strengthen their people management.
Trish primarily works with clients in the public sector to redesign and transform their organizations. She helped establish a new operating model and organization structure for a government division of 2,500 employees. This included planning for the change process with leaders. She also managed the team that transformed the state government's department of family and community services.
Before joining BCG, Trish helped governments in Asia and Africa reform their administrations, including building new departments and revamping policy development and service delivery for cabinet offices, finance departments, public service commissions, and customs services. Passionate about helping people overcome disadvantage, Trish is an advisor to the Board of Wunan, a remote Aboriginal nongovernmental organization dedicated to improving the lives of Aboriginal people across the Kimberley.
Transformation and organization design
People management
Change management
Public-sector reform
Government policy development and service delivery
MA, University of East Anglia
BA, National University of Ireland