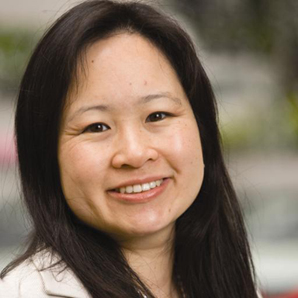 Jeanne Bickford
Managing Director & Senior Partner
New York
Jeanne Kwong Bickford is a core member of the Financial Institutions, the Operations, and the People & Organization practices at The Boston Consulting Group. She also leads the firm's Change Enablement Center.
Since joining BCG in 2001, Jeanne has focused on the Financial Institutions practice. She has advised clients on a range of issues, concentrating on business strategy, regulatory compliance, organization, and transformative change.
Jeanne has acquired deep knowledge and expertise in multichannel-distribution innovation, sales effectiveness, and compliance. As leader of BCG's Change Enablement Center, she concentrates on rigorous program management to reduce the risk in large, multifaceted transformation programs at global financial institutions. Such programs cover a broad range of topics from regulatory remediation to new organizational operating models.
Before joining BCG, Jeanne worked as an economic and financial consultant at Cornerstone Research, supporting business litigation.
Leads BCG's Change Enablement Center
Organization design
Transformation
Risk and compliance
Enablement
Stakeholder management
Customer relationship management
Consumer insight
Branch excellence in retail banking
MBA, Arjay Miller Scholar, Stanford University Graduate School of Business
BA, magna cum laude, economics, Harvard University
National Board of Directors and Board Finance Committee—Girl Scouts of the USA